200 & 350 Hour Teacher Training 2019
Who is this course suitable for?
Individuals interested in becoming certified Yoga Teachers.
Individuals who would like to explore and experience yoga at a deeper level.
Yoga Teachers who wish to enhance their awareness and experience of yoga.
Our Approach
Living Peace teacher training offers practical and grounded teaching in how to share and instruct yogic techniques and philosophy. We believe that the best teachers embody yoga in their day to day life, therefore, our course is designed to help you dive deep into all facets of yoga so that the teachings become a part of your life. The course framework and length allows you to ingest and digest the full yogic experience. The curriculum is drawn from the sacred traditions of Raja, Hatha, Tantra Yoga and Vedanta, merged with the contemporary teachings of anatomy and physiology.
Course Overview
A comprehensive 200 or 350 hour teacher training course.
Online Yoga Anatomy Fundamentals course with a distinct Yogic flavour taught by Leslie Kaminoff and Amy Matthews.
An encouraging and supportive learning experience at a dedicated yoga centre.
Ongoing mentoring and study support from devoted yoga practitioners.
Course Outcomes
Qualified yoga teacher
Eligibility for membership with the Yoga Australia (200 hour course = Provisional Member, 350 course = Level 1 Member).
Qualifications to be eligible for professional indemnity insurance.
Development of your individual yoga practice.
Embody the yogic lifestyle.
Cost for 350 Hour Course
Early Bird special: $4900 – Paid in full by December 31st 2018
Full Course fee: $5200
Payment Plans are available on individual consultation
Cost for 200 Hour Course
Early Bird special: $3200 – Paid in full by March 15th 2019
Full Course fee: $3500
Payment Plans are available on individual consultation
2019 Dates and Times
350 Hour Course
1 day per week for 4 terms over the year
Beginning in February and finishing in November, this format provides the following:
7.5 hours per week, Friday 9:00am – 5:30pm
4 x terms, aligned with the school terms

Term 1: Feb 15, 22, Mar 1, 8, 15, 22, 29, Apr 5, 12
Term 2: May 3, 10, 17, 24, 31, June 7, 14, 15, 16, 28, Jul 5
Term 3: Jul 26, Aug 2, 9, 16, 23, 30, Sep 6, 13, 20, 27
Term 4: Oct 4, 5, 6, 7 (Retreat), 18, 25, Nov 8, 15, 22, 29 (Graduation)

1 x 3 day intensive at Living Peace Yoga (June 14, 15, 16)
1 x 4 day retreat at Swami's Yoga Retreat, Kenthurst (4, 5, 6 & 7 Oct – included in price)
200 Hour Course
9 Weekends & 1 Retreat
Beginning in April and finishing in December, this format provides the following:
9 x Weekends (Saturday & Sunday), 7.5 hours each day (9:00am – 5:30pm)
1 x 4-day retreat over the October long weekend
Weekend Dates:
April 6 & 7
May 4 & 5
June 1 & 2
July 6, 7 & 8 (3 day intensive at Living Peace Yoga)
August 3 & 4
September 7 & 8
4, 5, 6 & 7 October (4 day retreat at Swami's Yoga Retreat, Kenthurst: included in price)
October 26 & 27
November 9 & 10
December 7 & 8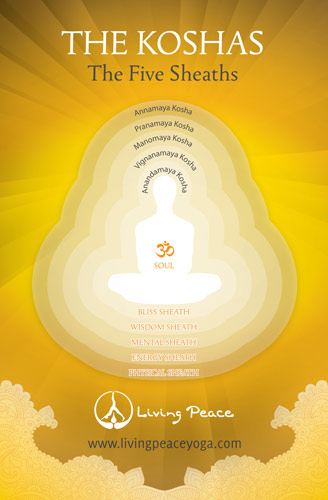 Course Material
Yoga Asana
Wellbeing: Teach yoga asanas safely and effectively.
Alignment: Physical and energetic alignment for optimising postures.
Competency: teaching and adjusting for beginners, advanced and for a range injuries.
Sequencing: Designing a fluid and thorough class.
Demonstration: How to consciously demonstrate and communicate to a class.
350 Hours only – Adjustment: of asanas for a wide range of students and for injured and infirm.
350 Hours only – Explore many styles of yoga, e.g. Hatha, kundalini, restorative, chair yog prenatal yoga, etc.
350 Hours only – Yoga sequences for special needs and particular themes, e.g. digestion, shoulders, spine, hips, etc.
Anatomy and Physiology
The body systems: musculoskeletal system, nervous system, circulatory system and respiratory system.
Effects of yoga on the physical body, including specific benefits of yoga asanas
Yogic Anatomy and Physiology
The subtle energetic fields and their affects on the body and mind, including Prana, Nadis, Chakras and Koshas.
350 Hours only – Vayus & Elements
Yogic History and Philosophy
The origins of yoga – ancient and modern yoga.
The yogic philosophy of Patanjali's Yoga Sutras.
350 Hours only – Other important yogic texts such as Hatha Yoga Pradipika and The Bhagavad Gita
Pranayama and Meditation
Breathing techniques to control and direct prana/energy.
The evolution and benefits of meditation.
The practice and instruction of Yoga Nidra.
350 Hours only – More techniques and a deeper understanding of pranayama and meditation is explored.
Yoga Teacher Ethics and Life Skills
The teacher – student relationship.
The steps to becoming a successful yoga teacher.
Assessment Criteria
Complete a written final assessment on a yogic special interest
Complete online Anatomy and Physiology course (Leslie Kaminoff)
Teach a 1 hour yoga class (any style)
2 x 14 day blocks of journaling your yogic experience (no more 15 minutes/day)
Attend a general yoga class at Living Peace Yoga on the days of the course (included in price)

Facilitators
Ginny Clarke has been teaching yoga since 2003. She has a passion for all facets of yoga and has completed 2 yoga teacher trainings herself and continues to study and learn with teachers she resonates with. Ginny leads regular workshops and retreats and has taught at festivals around Australia. Her depth of yogic wisdom is broad and her experience of yoga is ingrained in her daily life.  Her aim is to train yoga teachers to understand the vastness yoga, the life-changing ability of yoga, as well as guide teachers to be the best teacher and person possible in this life.
Greg Clarke has been studying the Yoga Sutras and yogic philosophy for over 10 years and this is his absolute passion. It is rare for him not to have his nose in some sort of yogic text, ruminating and unraveling the beauty of this tradition. Greg will be leading the yogic history, yoga philosophy and meditation aspects of this course.
To book in or for more inquires….
Please contact Greg or Ginny Clarke on 0410 553 610 or info@livingpeaceyoga.com
Frequently Asked Questions
Is a certain level of experience/fitness required?
The main requirement is a passion for yoga. It is desirable that you have been practicing some sort of yoga over a period of time (e.g. any form of yoga asana or meditation or philosophical studies). We believe that yoga is for every "body" and so a particular level of fitness is not required.
Will daily practice be a requirement? If so, how much time per day?
If you want to be a yoga asana teacher, then a daily yoga practice is "recommended" (but we won't be monitoring you ? . You reap the rewards of yoga in your daily life when you have a consistent, regular and whole-hearted practice, whether that is 5 minutes or 2 hours per day – it all depends on your other life commitments. We can help you find the right practice for you.
Is it possible that it may be another day other than Friday, depending on timetables of people interested?
For the 2017 training, the Option A course will be Friday. Option B course will be Fri, Sat, Sun, Mon, once a month.
What is the qualification after the training?
Students will become a qualified yoga teacher at the end of the training. They will be eligible for membership with the Yoga Australia as well as for professional indemnity insurance.
What if I can't do a headstand or hold a pose for 5 mins? I'm nervous about my physical capabilities! Can I still complete training?
As mentioned above, yoga is for every 'body'! There are many people in this world who should never even try a headstand and it is not expected that you can do all yoga poses.  Every pose has many different variations and these will be shared during the training to ensure you understand how to tailor yoga to suit the individual.
This training will help you discover the yoga that works best for you – the yoga you are passionate about. Whether you want to teach a power vinyasa class, or a chair yoga class for seniors, or be able to teach meditation and philosophy, this training will guide you to understand all facets of yoga and then you can decide that path that's right for you.
Is there written/reading homework/assignments and how much time per week would be involved?
There will be some homework during the terms, not necessarily every week though. On average, expect 1 to 2 hours homework per week. See the Assessment Criteria above for more details.
What if I can't attend some of the training?
Ideally, attending all of the training is recommended, but since this training is extended over 9 months, we understand there may be the occasion when you can't attend a day or some of the day's training due to a prior engagement or illness. There will be detailed handouts each week which you can review if you miss some training, and Ginny or Greg will be happy to spend time reviewing what you might have missed