200 Hour Teacher Training
NOTE: A minimum number of students is required for this course to go ahead.
Please contact us ASAP if you are interested.
Registrations close on April 26th.
Who is this course suitable for?
Individuals interested in becoming certified Yoga Teachers.
Individuals who would like to explore and experience yoga at a deeper level for their personal use.
Yoga Teachers who wish to enhance their awareness and experience of yoga. Ginny and Greg have extensive knowledge and may share yoga in a new and fresh way you haven't felt before, which will benefit both yourself and your students.
Our Approach
Living Peace teacher training offers practical and grounded teaching in how to share and instruct yogic techniques and philosophy. We believe that the best teachers embody yoga in their day to day life, therefore, our course is designed to help you dive deep into all facets of yoga so that the teachings become a part of your life. The course framework and length allow you to ingest and digest the full yogic experience.
The overall curriculum is drawn from the sacred traditions of Raja Yoga and Vedanta. The yoga asana component is based upon Hatha Yoga, whereby we provide you with a large database of poses which you can choose from, including vinyasa and a breath centric approach. We share many variations of the poses since modifications are required to teach the vast array of bodies who attend a yoga class. Our yoga is not associated with any particular yoga style or lineage (even though we have been trained in Krishnamacharya, Kundalini and Hatha Yoga). Instead it encompasses freedom for you to find "your voice" as a teacher and a yogi. We also ensure that traditional yoga is merged with the contemporary teachings of anatomy and physiology, so that students learn how to move in an effective and functional way, to help them in their daily life.
Course Outcomes
Qualified yoga teacher, with skills to teach a range of yogic techniques to groups and individuals.
Eligibility for membership with the Yoga Australia (200-hour course = Provisional Member, 350-hour course = Level 1 Member). Note, since Yoga Australia's requirements for teacher training are more extensive than Yoga Alliance, if you complete a training with Yoga Australia, you can automatically register with Yoga Alliance too.
Qualifications to be eligible for professional indemnity insurance.
Development of your individual yoga practice.
Embody the yogic lifestyle.
The foundation for on-going yoga studies.
Course Syllabus
Yoga Asana (Hatha Vinyasa style)
How to Teach a Yoga Class
How to Sequence Safely and Effectively
Anatomy and Physiology
The Subtle Systems of the Body – Yogic Anatomy and Physiology
Yogic History and Philosophy
Pranayama and Meditation
Yoga Teacher Ethics and Life Skills
Course Dates
We are offering a 200-hour training, which is delivered over 5 x 4-day weekends on these dates:
May 14-17
June 25-28
July 30 – Aug 2
Sept 17-20
Oct 22 – 25
Course Location
F.U.N. Yoga
21 Redbank Rd, Wauchope.
Download the Information Form for more details about the course.
Download the Prospectus (includes dates and prices)
To book in or for more inquires….
Please contact Greg or Ginny Clarke on 0410 553 610 or info@livingpeaceyoga.com
"To anyone considering the 2020 Teacher Training with Ginny & Greg Clarke, I say just do it!  The knowledge that you will gain from this learned, passionate and professional couple is incredible. Even if you have no inclination to teach, what you will learn will be of value to you for life. Ginny and Greg go above and beyond "Teacher Training" and put their heart and soul into the program. Plus they are a lot of fun."
Living Peace Graduate 2019, Sharon Ferris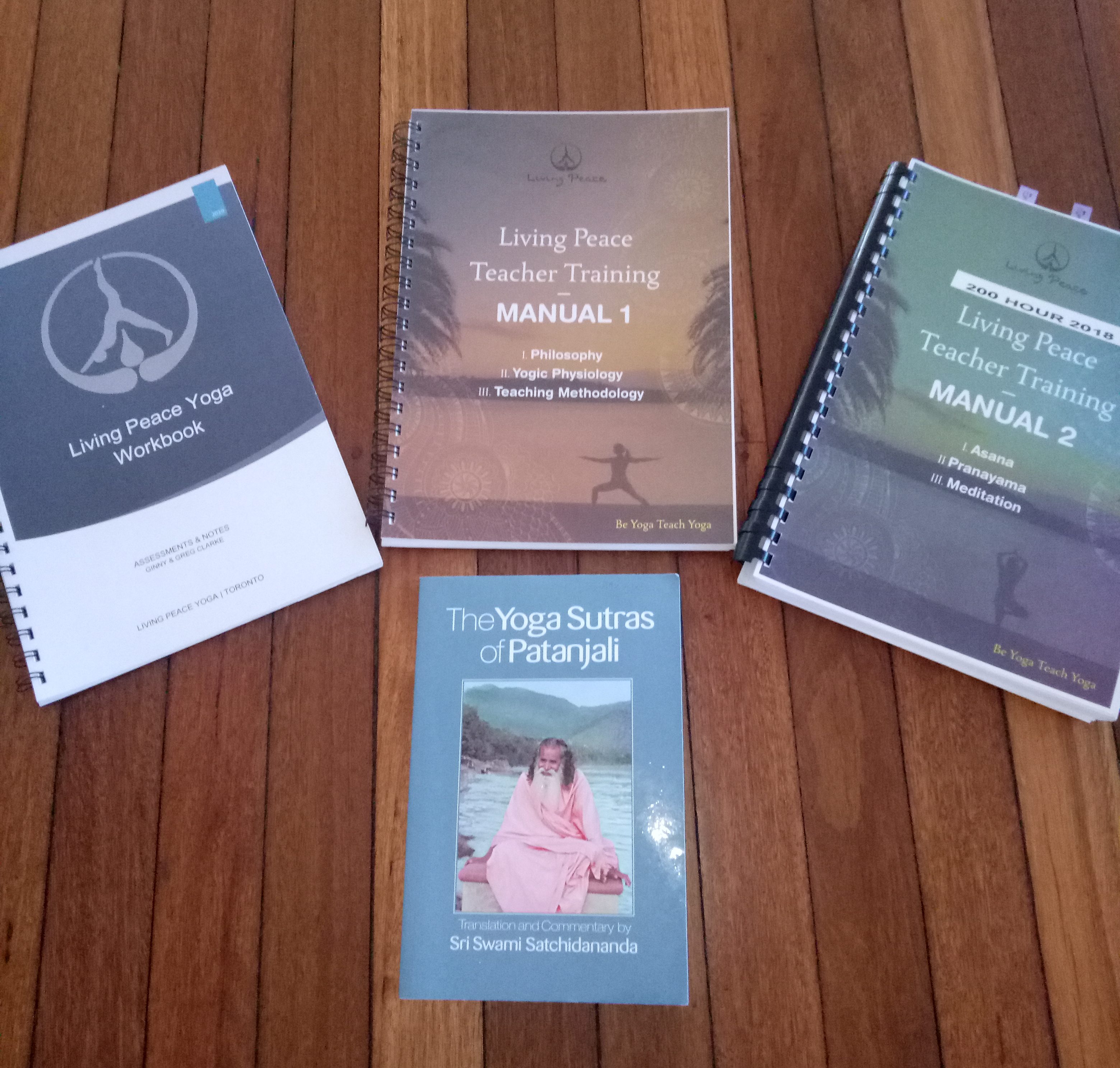 "At our yoga studio in Warner's Bay, my favourite teachers have all been trained by Ginny and Greg at Living Peace Yoga."
Living Peace Graduate 2019, Kylie Geres
This course is certified by Yoga Australia.