April 2021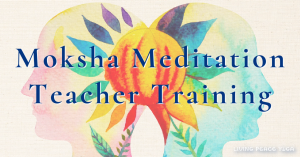 Come along for an introduction and explanation of the Moksha Meditation Teacher Training for 2021 and gain an understanding of the benefits and depth of this comprehensive teacher training.
Find out more »
May 2021
Join "Swaha" for a beautiful evening of live music, chanting, meditation and spiritual discussion.
Find out more »
Sunday Soothe is ninety minutes of mindful movement blended with live music lovingly delivered by Cass Campbell (Music for the Mind) and Angelique Pratten (Peace it Together).
Find out more »
+ Export Events